Employment Opportunities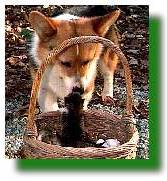 Do you truly love animals?

Do you have a little spare time?

Are you interested in part-time employment?

Do you live in Northern Virginia?
If you've answered "yes" to all four questions, then Precious Companion might be a good choice for you! Precious Companion is looking for a few animal lovers for pet-sitting, mid-day walks, and overnights. Opportunities include:

Alternate Pet Sitter when one of our Primary Pet Sitters isn't available

Primary Pet Sitter in an area we don't yet serve (such as Loudoun County)
If you're interested, please complete and submit the attached form. Thanks!