Reservations & Cancellations

| | |
| --- | --- |
| | Reservations & Cancellations |

Daytime Visits - Reservations for daily visits may be made in one of two ways:


REGULAR - Those who would like to reserve our services in advance on an on-going basis for a minimum of 4 days a week will be givien preference. Advantages to you:

Standing reservations for an indefinite period (for the same days every week)

Coverage by an alternate Precious Companion petsitter when the primary petsitter is unavailable

Priority preference for
Overnight Visits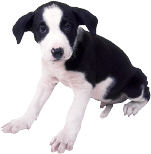 PERIODIC - Those who would like occasional visits but aren't able to commit to 4 days a week will be accomodated to the maximum extent possible. Features of this service:

No obligation to commit to standing reservations in advance

Reservations may be made as much as one month in advance. We regret that advance reservations of more than one month cannot be accepted.

Weekly pre-payment is required at the beginning of each week

Short-notice cancellation fee applies to all cancellations


Short-Notice Cancellation Fee
- $14

Definition.
Short-Notice Cancellations are those for which we receive the cancellation request with less than 24 hours advance notice.

Hazardous Weather Exception.
Short-Notice Cancellation Fees are waived for both REGULAR and PERIODIC clients on any day that
Fairfax County officially closes its public schools
for the entire day due to hazardous weather conditions. We still need a
call
from you if you would like to cancel our visit, but there will be no cancellation charge as long as you have called us at least one hour in advance of your scheduled visit.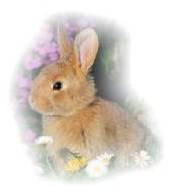 Please try to reserve as much in advance as possible, especially during holiday seasons, as our schedule tends to fill quickly!

REGULAR Daytime Visit customers will be given preference

No cancellation fee for cancellations received 72 hours in advance (48 hours in advance for REGULAR Daytime Visit customers); otherwise a $25 cancellation fee applies.
Short-Notice Reservation Surcharge - None!

If we can accomodate you, we will. No extra charge.